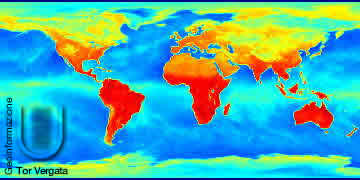 ---
The call for applications to the 32nd cycle Ph.D. is now open (it will close on May 30, 2016). It is available on the website of the Tor Vergata University Doctoral School.
---
---
The Tor Vergata University Doctoral School offers advanced courses and cutting-edge research opportunities to enhance and broaden preparation for high-profile professional careers in GeoInformation.
The multi-disciplinary field of study and research in GeoInformation encompasses remote sensing, imaging, positioning, geospatial analysis, geomatics, electromagnetics and earth sciences. Applications are related to environmental monitoring, human security and health, analysis of human settlements, ICT.
The academic offer is wide and diversified and enables the GeoInformation Ph.D. candidates to acquire solid scientific and methodological knowledge for tackling complex problems in the framework of their doctoral thesis.
The GeoInformation Ph.D. curriculum of the Computer Science, Control and GeoInformation Doctorate,
coordinated by Prof. Giovanni Schiavon, is in English and starts in November. During their first year, PhD candidates typically take advanced courses in their chosen area, start their supervised research projects, and report on activity. The second and third years are mainly devoted to individual research under the supervision of the mentor. A visit of at least 6 months to an international scientific organization is strongly recommended and fostered.
The successful candidate will pass her/his final exam within 4 years from the enrollment.
Co-authorship of papers on major peer-reviewed international journals is crucial to obtaining the Ph.D. degree.
Admission to the doctoral program is on a competitive basis. The expected characteristics of the ideal candidate are pro-active researcher and team player, adaptability to a multicultural environment, strong mathematics, physics and computer background and good written and spoken English.